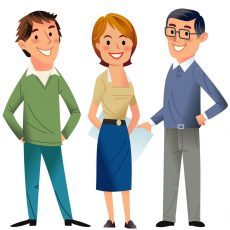 Welcome to Gumtrue - Your Trusted Distribution Management System Provider!


At Gumtrue, we specialize in providing top-notch distribution management system software as a service. Our mission is to empower wholesale distributors by offering a user-friendly software solution that streamlines operations, enhances efficiency, and drives growth.

With a focus on delivering the best support and customer service in the industry, we strive to ensure that every client receives the personalized attention they deserve. Our dedicated team is committed to assisting you every step of the way, making sure you get the most out of our software.

What sets Gumtrue apart is our unwavering dedication to providing the lowest possible price without compromising on quality. Our software is not only feature-rich and powerful but also incredibly intuitive, making it accessible to users of all levels of technical expertise.

Since 2010, Gumtrue has been a trusted partner for wholesale distributors across the UK. Our comprehensive distribution management system encompasses various essential features. Drivers can easily enter data on the go using our mobile app, and they can conveniently print receipts with pocket-sized Bluetooth printers. Additionally, our software offers robust stock control, full customer management capabilities, and detailed business reports to keep you informed and in control.

We prioritize the security and confidentiality of our customers' data. Rest assured, protecting your sensitive information is our highest priority. Your trust in our services is of utmost importance to us.

Exciting developments are underway at Gumtrue as we work diligently to bring you a web version and an iOS app, expanding our reach and accessibility.

Choose Gumtrue as your distribution management system provider and experience the power of efficient operations, exceptional support, and user-friendly software. Contact us today to learn more about how we can transform your wholesale distribution business!